Performance Products
At K & B Diesel Performance, we are dedicated to exploring the performance limits of diesel engines.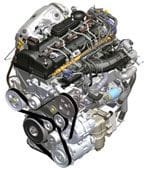 For many years the ugly duckling of the automotive family, diesels are now emerging as performance engines, capable of rivalling their petrol counterparts in power, while delivering superior economy, pulling power and longevity.
Our performance products now make it possible for diesel owners to have the best of both worlds – economy and performance.
TaipanXP Performance Products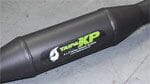 TaipanXP are Australia's leading developers of high performance, free-flow tuned exhaust systems for a wide range of diesel vehicles, yielding impressive kilowatt gains and very impressive torque (pulling power) improvements.
Our range of Taipan kits includes full system overhauls upgrading turbo, water to air intercoolers, air filters, snorkels, diesel modules and 2 '' to 3 1/2'' mandrel vortex exhaust systems.

Other Performance Products
In conjunction with our Taipan upgrades, we use and recommend KN Filters, Snorkels, Pyrometer Gauges (monitoring the higher outputs of the performance systems)
For electronically controlled vehicles, we use Steinbauer Performance Modules.
Steinbauer Performance Modules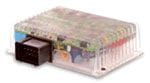 The Steinbauer Power Module is a highly advanced electronic module which optimises the vehicles fuel injection system without affecting the long term reliability of the vehicle. It is the
latest technology from Europe now available.

The Steinbauer Power Module has been developed following years of research and testing and is subject to rigorous quality control measures. It is very easy to install, and can be applied to virtually all makes and models of turbo diesel vehicles. There is also a Steinbauer Power Module application for tractors.
Testing by the manufacturer has confirmed the Steinbauer Power Module's ability to achieve 20% more power and 20% more torque while still maintaining safe emission levels. The Power Module is achieving an even better response at lower rpms and we are seeing strong mid range acceleration.
Up to 20% more power and 20% more torque are impressive values capable of delivering both improved drivability and improved economy.
Steinbauer performance modules have an impressive track record of consistently delivering these two outcomes, and for this reason they are our "solution of choice" when it comes to enhanced fuel management for both off-road and transport diesels.
High performance modules are also available for a range of the new generation of European diesel passenger cars which take these vehicles to the next level.
The Steinbauer Advantage
Some of the advantages which make Steinbauer Power Modules our natural choice are:
Unified manufacture. Steinbauer develop and produce all of the electronics for their modules, ensuring consistently high quality and performance standards
The modules result in no active increase of boost or common rail pressure
The modules do not interfere with the functioning of existing vehicle components
Simple installation using original plug connections cuts fitting costs to the minimum
Simple de-installation at any time, leaving your vehicle in original condition
The Steinbauer Module assumes full maintenance of the functional integrity of your original engine control unit
Developed and available for a wide range of vehicles
3 year product guarantee
How They Work
Steinbauer Performance Modules are sophisticated electronic accessory units that have a single purpose: To optimise the fuel injection processes in your car without increasing the charging-air or common-rail pressure.
Once a Steinbauer module has been installed, it works in conjunction with, and maintains, the functional integrity of your original engine control unit.
Note: Before fitting a Steinbauer Performance Module, your engine will be serviced and tuned to meet its original manufacturer's specifications. Once the performance module is fitted, your engine will then be recalibrated to take full advantage of the new module's increased performance pattern.